Koordinator festivala
Srđan Papić je rođen 1977. u Zrenjaninu, gde i trenutno živi. Završio Filološki fakultet u Beogradu, grupa za srpsku književnost i jezik sa opštom književnošću. Objavio desetak koautorskih knjiga i jednu zbirku priča pod naslovom Nepremostive razlike. Kratku prozu objavljivao u većini ex-yu časopisa. Priče prevedene na engleski su mu objavljene u američkim i britanskim časopisima (The Taintmagazine, The Carve Magazine, Carillon magazine, Smoke Long Quarterly, GIVE , Even Star, Apple Valley Review, Nuvein Magazine, The Transfusion journal – Harvard University…). Prevod na francuski mu je objavljen u časopisima Les Contrastes i Paris Link.  Još je prevođen na španski, mađarski, nemački, slovenački, makedonski i grčki jezik.
srdjan.papic@kikindashort.org.rs
---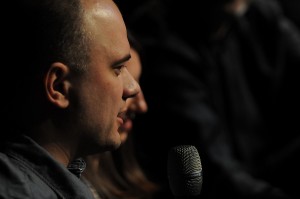 Urednik festivala
Srđan Srdić
Srđan Srdić (1977) je srpski romanopisac, autor kratkih priča, esejista, urednik i predavač kreativnog pisanja. Autor je dva romana, dve zbirke priča i knjige eseja i dobitnik nekoliko književnih nagrada. Srdićeve knjige i tekstovi prevedeni su na više evropskih jezika.
---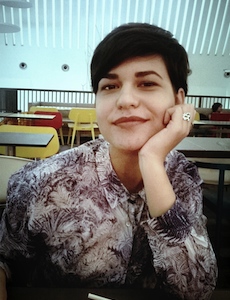 Asistent urednika festivala
Dunja Ilić
Rođena u Kikindi, studira opštu književnost i teoriju književnosti u Beogradu. Dobitnica prve nagrade za esej na konkursu zrenjaninskog časopisa Ulaznica 2013. godine.
---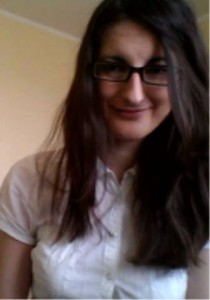 Asistent urednika festivala
Ivana Peško
Ivana Peško je rođena u Zrenjaninu, 1989. godine. Diplomirala na smeru srpska književnost sa komparatistikom na Filološkom fakultetu u Beogradu, odbranivši temu Antički uticaji na poeziju Branka Miljkovića. Master studije završava na istoj katedri, sa odbranom master rada Na sunčanoj strani Mlade Bosne; usponi i padovi Janka Stikovića i Tome Galusa. Organizatorka književnih večeri i kulturnog programa u Beogradskom čitalištu. Asistentkinja urednika u izdavačkoj kući Književna radionica Rašić. Književna kritičarka kulturnog portala P.U.L.S.E. Saradnica književnih časopisa Severni Bunker, Avangrad i Ulaznica. Jedna od osnivača umetničke grupe TROP Autsajder.
---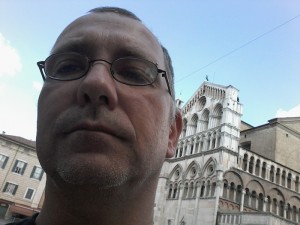 Asistent urednika festivala
Vladimir Arsenić (Beograd, 1972)
Magistrirao je komparativnu književnost na Telavivskom univerzitetu. Redovni je kritičar internet portala E-novine. i booksa.hr. Tekstove objavljivao i za Think tank, Beton, Quorum, Peščanik. Bio mentor na projektu Criticize this! Sa Srđanom Srdićem vodi Radionicu kreativnog pisanja Hila/Parobrod. Stalni je saradnik susreta Cum grano salis u Tuzli. Prevodi sa engleskog i hebrejskog. Sa prijateljima uređuje književni časopis Ulaznica koji izlazi u Zrenjaninu. Podržava Tottenham Hotspur FC.
---

Coordinator of the Festival
Srdjan Papic was born in 1977 in Zrenjanin, Serbia. He has published several books of short stories in Serbian and his short stories have been translated into English, German, Spanish, French, Hungarian, Greek, Macedonian and Slovenian. He is a high-school teacher of Serbian literature. Translation of his fiction has appeared in The Taintmagazine, The Carve Magazine, Carillon Magazine, Smoke Long Quarterly, Nuvein, Apple Valley Review, GIVE and in The Transfusion journal, Harvard University
srdjan.papic@kikindashort.org.rs
---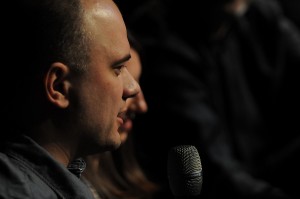 Editor of the Festival
Srđan Srdić
Srdjan Srdić (1977) is a Serbian novelist, author of short stories, essayist, editor and lecturer in creative writing. He is the author of two novels, two collections of short stories and a book of essays and has received several literary awards. Srdić's books and articles have been translated into several European languages.
---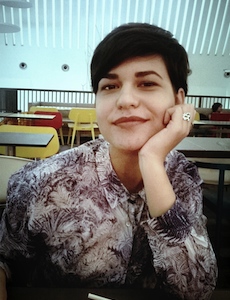 Assistant editor of the Festival
Dunja Ilić
Born in Kikinda, Serbia, studying Literature and Literary Theory in Belgrade. Awarded the first prize in the regional essay competition by the literary magazine Ulaznica.
---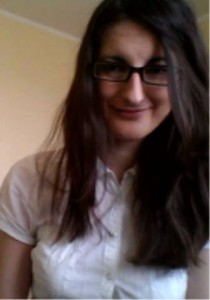 Assistant editor of the Festival
Ivana Peško
Ivana Peško was born in Zrenjanin, in the year 1989. She graduated comparative literature at the Faculty of Philology of the University in Belgrade, after defending her graduation work Antique influences on the poetry of Branko Miljković. She finished her M.A on the subject of the influence of Young Bosnia on the literature of Ivo Andrić. She is an organizer of literature evenings and the cultural programme of Beogradsko čitalište, as well as assistant editor of publisher Književna radionica Rašić, literature critic of the online cultural magazine P.U.L.S.E, associate of literature magazines Severni Bunker, Avangard and Ulaznica and is one of the founders of the art group TROP Autsajder.
---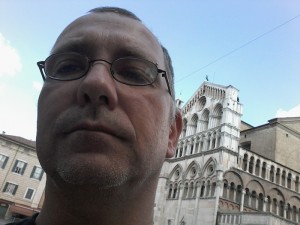 Assistant editor of the Festival
Vladimir Arsenić (Belgrade, 1972)
He graduated in comparative literature from the Tel Aviv University (master degree). He is a regular critic of the internet portal E-novine and booksa.hr. He published texts for the Think Tank, Beton, Quorum, Hourglass. He was a mentor on the project Criticize this! With Srdjan Srdić, he leads creative writing workshops Hila / Parobrod. He is a regular contributor to gatherings Cum grano salis in Tuzla. He translates from English and Hebrew. With friends, he edits literary magazine Ulaznica that is published in Zrenjanin. He supports Tottenham Hotspur FC.
---