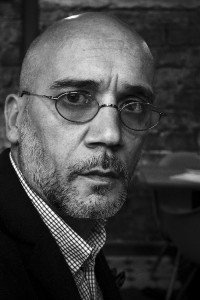 Kristijan Fulaš
Rođen 3. jula u Karakalu, Rumunija.
Diplomirao filologiju i magistrirao književnu teoriju.
2015. Traka srama (Fasii de rusine) – roman, Gestalt Books
Nagrada za debitantski roman, nagrada Liviu Rebreanu za prozu, nagrada Accente, nominacija za nagradu Uniona za rumunskog pisca, nominacija za knjigu godine Iasi.
Fragmenti su prevedeni na engleski, francuski, italijanski, nemački, bugarski, hrvatski, švedski i mađarski jezik.
2015. Časopis debitanta (Jurnal de debutant), Tracus Arte, Bukurešt
2016. Posle plača (Dupa plans), Mak Blecher-Gestalt Books Nominovani za knjigu godine Iasi
2017. Dobra i lepa (Cei frumosi si cei buni), Polirom, Iasi
On je književni kritičar i prevodilac sa engleskog, francuskog i italijanskog jezika.
Izbor prevedenih naslova uključuje:
Makijavelijevi oblaci, Kristof Bataj
Pričaj im o bitkama, kraljevima i slonovima, Matijas Enar
Busola, Matijas Enar
Drevni mitovi, Dženi Marč
Istorija međunarodnih odnosa, Alen Prost
Kliničke primene Gestalt psihoterapije, Đani Frančeseti
Od 2016. godine je direktor Međunarodnog festivala književnosti LOFEST, koji se održava u Bukureštu.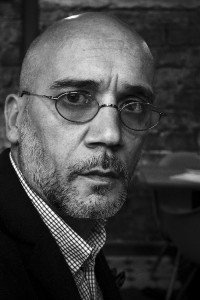 Cristian Fulaș
Born on July 3rd, Caracal, Romania
Graduated Philology & a Master's Degree in Literary Theory
2015, Strips of Shame (Fâșii de rușine) – novel, Gestalt Books
Observator Cultural Prize of Debut, Liviu Rebreanu Prize for prose, Accente Prize, Nominee of The Romanian Writer's Union Debut Prize, Nominee of Book of the Year Iași. Fragments of it are translated into English, French, Italian, German, Bulgarian, Croatian, Swedish, Hungarian.
2015, Journal of a Debutant (Jurnal de debutant), Tracus Arte, Bucharest
2016, After Cry (După plâns), Max Blecher-Gestalt Books
Nominee of Book of the Year Iași
2017, The Good and the Beautiful (Cei frumoși și cei buni), Polirom, Iași
He's a literary critic and translator of English, French, and Italian. A selection of translated titles includes:
Le reve de Macchiavel, Cristophe Bataille
Parle-Leur des Batailles, des rois et d'elephants, Mathias Enard
Boussole, Mathias Enard
Ancient Myths, Jenny March
Histoire des relations Internationales, Alain Prost
Clinical Applications of Gestalt Psychotherapy, Gianni Francesetti
Since 2016 he's the Director of LOFEST International Literature Festival, held in Bucharest.