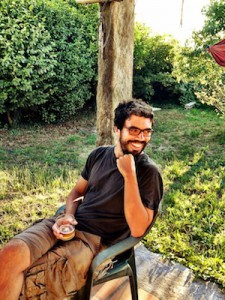 Žoao Tordo (João Tordo) je rođen u Lisabonu 1975. Studirao je u Londonu i Njujorku. Živi u Lisabonu.
Romanom Tri života (As Três Vidas) 2009. je osvojio prestižnu književnu nagradu Žoze Saramago.
Bio je u užem izboru za Portugal Telecom nagradu u Brazilu s istim romanom 2011. U užem izboru za književnu nagradu Fernando Namora bio je dva puta: 2012. za roman Anatomija mučenika (Anatomia dos Mártires) i 2011. za knjigu Dobra zima (O Bom Inverno). Isti roman je bio i u užem izboru za najbolji roman Društva književnika Portugala, a njegov prevod na francuski je ušao u uži izbor za Evropsku književnu nagradu.
Objavio je sedam romana. Njegove knjige su objavljene u nekoliko zemalja, uključujući Francusku, Nemačku, Italiju, Brazil, Hrvatsku i Srbiju. Alfaguara je objavila u aprilu 2014. njegov najnoviji roman Biografia involuntária dos Amantes.
joaotordo.blogs.sapo.pt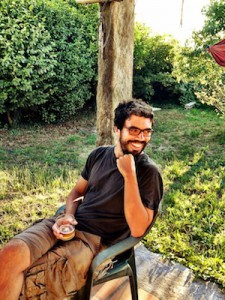 João Tordo was born in Lisbon in 1975.
He lives in Lisbon and studied in London and New York.
In 2009, he won the prestigious José Saramago Literary Prize with the novel As Três Vidas.
In 2011, he was shortlisted for the Portugal Telecom Prize in Brazil with the same novel.
He was shortlisted for the prestigious Fernando Namora Literary prize twice: in 2012 for Anatomia dos Mártires and 2011 for O Bom Inverno. The same novel was also shortlisted for Best Novel at the Portuguese Author's Society; the French translation, published by Actes Sud, was shortlisted for the European Literary Award in 2012.
He has published seven novels. His books are published in several countries, including France, Germany, Italy, Brazil and Serbia. His latest, Biografia involuntária dos amantes, is out by Alfaguara in April 2014.
Books and foreign editions:
O Ano Sabático, 2013. France: Actes Sud. Germany: Droemer Knaur. Brasil: Língua Geral.
Anatomia dos Mártires, 2011. Brazil: Língua Geral.
O Bom Inverno, 2010. France: Actes Sud. Italy: Cavallo di Ferro. Brazil: Língua Geral.
As Três Vidas, 2008. France: Actes Sud. Brazil: Língua Geral. Serbia: Dereta. Croatia: Ljevak.
O Livro dos Homens Sem Luz, 2004: Brazil: Rocco.
Palabras, Dispatches from the Festival, 2013. United States. Anthology. With Junot Diaz, Ignacio Martínez de Pisón, Samantha Schweblin.