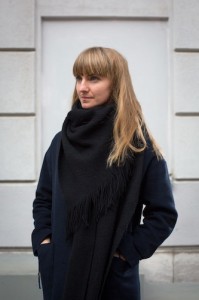 Fotografija: Matej Pušnik

Ana Šnabl (1985, Slovenija) je pisac na početku književne karijere. U novembru 2017, njena prva knjiga je dobila nagradu za najbolju debitanstsku knjigu. Trenutno radi na romanu koji se dešava kasnih 80-ih u Sloveniji. Na doktorskim je studijama filozofije, njena će se teza baviti mogućnostima feminističke autobiografije, kako se nada. Radila je kao novinar, u čemu nikad nije bila dobra, ali je puno naučila i sada radi kao urednik Evropskog pregleda poezije, knjiga i kulture. Ponekad vodi književne događaje i piše kritike i kolumne za slovenačke medije. Živi u malom gradu na severu Slovenije.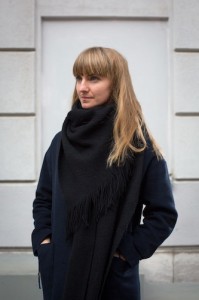 Photo: Matej Pušnik

Ana Schnabl (1985, Slovenia) is a debutant writer. In November 2017, her debut received Best Debut Award. She is currently working a novel, set in the late 80's in Slovenia. She is a phd student of philosophy, her thesis will deal with the possibilities of feminist autobiography, hopefully. She worked as a journalist, which she was never really good at, but learned a lot and now she works as the editor of the European Review of Poetry, Books and Culture. Sometimes she hosts literary events and writes critics and columns for Slovenian media. She lives in a small town in the north of Slovenia.