Domaćin festivala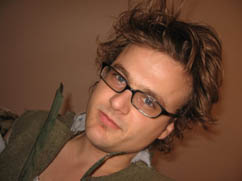 Miloš Krneta (1985, Kikinda) – Apsolvent književnosti, objavljivao kratku priču u domaćoj periodici. Živi u Novom Sadu i bavi se marketingom.
Kao srednjoškolac  bio član Omladinske redakcije Radio Kikinde, saradnik Kikindskih, koosnivač radijske emisije Teorija Haosa  i istoimenog  fanzina posveće underground Metal sceni. Pored emisije i fanzina, koosnivač je i sada već  tradicionalnog Refuse/Resist festivala Metal muzike u Kikindi.
Po odlasku na studije književnosti  u Novi Sad, počinje da uči tajne web dizajna.  Nakon nekoliko dugih godina učenja, počeo je i da radi u jednoj korporaciji. Radi i kao konsultatnt za Internet strategiju na jednom privatnom Univerzitetu.
Ima dugogodišnje iskustvo pisanja blogova.
---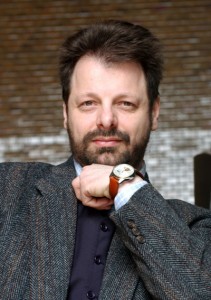 Aleksandar Gatalica (1964)  Diplomirao Svetsku književnost 1989. u Beogradu. Objavio je romane: Naličja, Kraj, Euripidova smrt, Nevidljivi i zbirke pripovedaka: Mimikrije, Vek, Beograd za strance, Dnevnik poraženih neimara. Dobitnik je nagrada: "Miloš Crnjanski", "Ivo Andrić", "Stevan Sremac". Proza Aleksandra Gatalice prevedena na deset jezika Evrope. Više od decenije i po muzički je kritičar i prevodilac sa antičkog grčkog. Urednik je za kulturu Drugog dnevnika RTS-a.
www.gatalica.com
---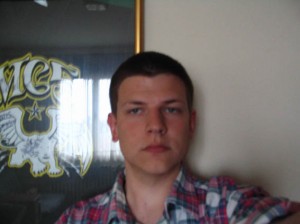 Miloš K. Ilić rođen je 1987. godine u Pančevu, gde živi i danas. U rodnom gradu je pohađao osnovnu i srednju školu. Piše kratke priče od svoje petnaeste godine. Četiri puta objavljivao priče u zborniku "Rukopisi", dva puta u "Alminim" zbirkama kratkih priča, manjim lokalnim časopisima i na internetu. Dobitnik je nagrade "Duškovićeva zvona" za 2004. godinu. Za izdavačku kuću "Laguna" izdao knjigu priča "Priče o pivu". Studira na FDU u Beogradu.
Više informacija ovde.
Host of the Festival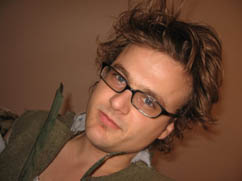 Miloš Krneta (b. 1985, Kikinda) is a literature undergraduate student, who published short stories in Serbian periodicals. He lives in Novi Sad and works in marketing.
While in secondary school, he was a member of the youth staff of Radio Kikinda, a contributor to the Kikindske novine newspaper, a co-creator of Teorija Haosa radio show and a fanzine of the same name, dedicated to the underground metal scene. He is also a co-creator of the now traditional Refuse/Resist metal festival in Kikinda.
Upon enrolment at the faculty in Novi Sad, he was let in on the secrets of  web-design. After several years of learning, he started working for a corporation. He works as an Internet strategic consultant for a private university.
He has several years of experience in blogging.
---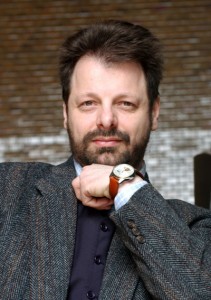 Aleksandar Gatalica (1964) Graduated in Literature from the University of Belgrade in 1989. Published novels: Reversed faces, The end, Eudipides death, Inivisble, and collections of short stories: Mimicries, Century, Diary of conquered Architects. He received literary awards "Miloš Crnjanski", "Ivo Andrić", "Stevan Sremac". Works of Aleksandar Gatalica are translated to ten European languages. More then 15 years he has been contributing music critics and transltor from ancient Greek language. Presently he hold the position of Culture Section Editor in central news on National television RTS.
---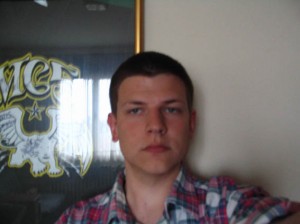 Milosh K. Ilic was born in 1987 in Pancevo, where he still lives. He completed primary and secondary education in his hometown. He has written short stories since he was 15. Four of his stories were published in the compilation Rukopisi (Manuscripts), two stories in Alma short story collections, and a number of stories in smaller local magazines and on the Internet. A book of his stories, Priče o pivu (Beer Stories), was published by the Laguna publishing house. He is a student of Faculty of Dramatic Arts, University of Belgrade.
About Milos's book more info here.