Gost iznenađenja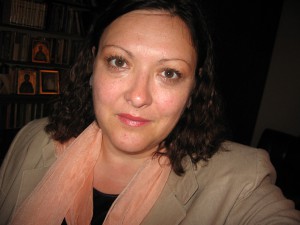 Jelena Lengold (1959) piše priče, romane i poeziju. Objavila je pet zbirki poezije, četiri zbirke priča (Pokisli lavovi, Lift, Vašarski mađioničar i Pretesteriši me) i roman Baltimor. Zastupljena je u nekoliko antologija poezije i priča, i prevedena na nekoliko jezika. Za zbirku priča Vašarski mađioničar dobila je nagrade: "Biljana Jovanović", "Žensko pero" i "Zlatni hit liber".  Živi u Beogradu i radi kao projekt-koordinator Nansen dijalog centra Srbija.
---
Kritičar-pisac
Jasmina Vrbavac, (1965, Beograd) diplomirala na Filološkom fakultetu u Beogradu, magistrirala na Fakultetu dramskih umetnosti. Radi kao urednik u Redakciji za kulturu RTS-a. Od decembra 2000-te godine autorski osmišljava, uredjuje i vodi mesečnu emisiju o savremenoj književnosti, "Vavilon".  Kritikom se bavi i u drugim tv emisijama, pre svega u emisiji "Metropolis". Piše i objavljuje književnu kritiku u većini srpskih književnih časopisa i dnevnom listu Politika. Povremeno piše kratku prozu i objavljuje je u domaćim časopisima. Priče su joj zastupljene  i u knjigama Na tragu (srpska krimi priča) i Čarobna šuma (srpska erotska priča).  Do sada je objavila dve knjige, studiju Žrtvovanje kralja, mit u dramama Ljubomira Simovića (2005) i knjigu izabranih književnih kritika, Tri i po(2007). Dobitnica je Nagrade Sterijinog pozorja za teatrologiju (2008) i Nagrade Milan Bogdanović (2010) za književnu kritiku. Živi i radi u Beogradu.
---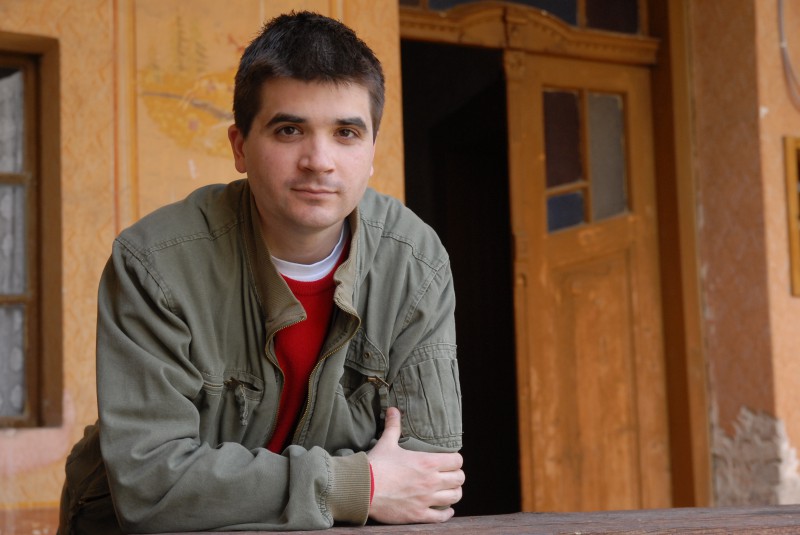 Domaćin Festivala
Mića Vujičić je rođen 1979. godine  u  Mokrinu.
Diplomirao je opštu književnost i teoriju književnosti na Filološkom fakultetu u Beogradu.
Od 1998. godine radi kao slobodni novinar. Novinske članke, kolumne, intervjue i književne hronike objavljivao je dnevim listovima Dnevnik, Danas, Blic i Politika. Nekoliko godina bio je dopisnik splitskog nedeljnika Feral Tribune i saradnik Playboya. Autor je intervjua objavljivanih u mesečniku Rez, sarajevskom Oslobođenju i nekadašnji član redakcije lokalnog lista Mokrinske novine. Kolumnista je dnevnika Blic, saradnik nedeljnika Nin, mesečnika YellowCab, te dopisnik hrvatskih Novosti i član redakcije zrenjaninskog književnog časopisa Ulaznica.
Izdavačka kuća "Stubovi kulture" objavila je oktobra 2010. godine njegov prvi roman "Oštar start".
Za projekat knjige nagrađen je 2006. godine stipendijom iz Fonda "Borislav Pekić".
Živi u Mokrinu.
Autor je "Stubova kulture" od marta 2010. godine.
Photo copyright Aladin Bakhit
Surprise Guest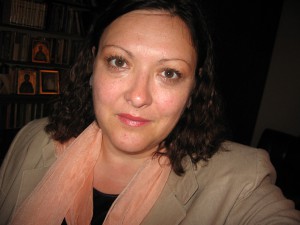 Jelena Lengold (1959) is a story-teller, novelist and a poet. She has published five books of poetry, four books of stories (Rain-soaked lions, Lift, The Fairground Magician and Saw Me in Half) and a novel Baltimore. She has been represented in several anthologies of poetry and stories, and her work have been translated in several languages. For the book of stories The Fairground Magician she received the following awards: "Biljana Jovanovic", "Female Pen" and "Golden Hit Liber".  She lives in Belgrade and works as a project-coordinator of Nansen Dialogue Center Serbia.
---

Critic-writer
Jasmina Vrbavac was born in Belgrade 1965.
She received Bc.S. in 1990 at department of Yugoslav and World Literature at Philological Faculty of Belgrade University. The subject of her graduate work was Modern Literature. Jasmina Vrbavac received M.S. in 2000 at Faculty of Drama, department of Teatrology (Modern Yugoslav drama).
She works at RTS (Serbian Broadcasting Corporation). She has editor position at Cultural Program section.
Since December 2000, she is editing and developing her own monthly TV show on contemporary literature, Babylon.  She is also engaged in the other TV shows dedicated to cultural contents, especially Metropolis – weekly TV culture magazine.
Jasmina Vrbavac writes and publishes book critics and reviews in most of Serbian literature magazines as well as in Serbian daily newspaper Politika. Periodically, she is writing and publishing short stories in national magazines. She is represented with several stories in the books Na tragu (On the trail – Serbian crime story) and Čarobna šuma (The Magic Forest – Serbian erotic story).
She has published two books, the study Žrtvovanje kralja (The Sacrifice of the King) – the myth in drama of Ljubomir Simović (2005) and a book of selected literary criticism, Tri I po (Three and a Half), (2007).
She won award of Sterija Theatre Festival (2008) for theatrology and Milan Bogdanović Awards (2010) for book critic.
She works and lives in Belgrade.
---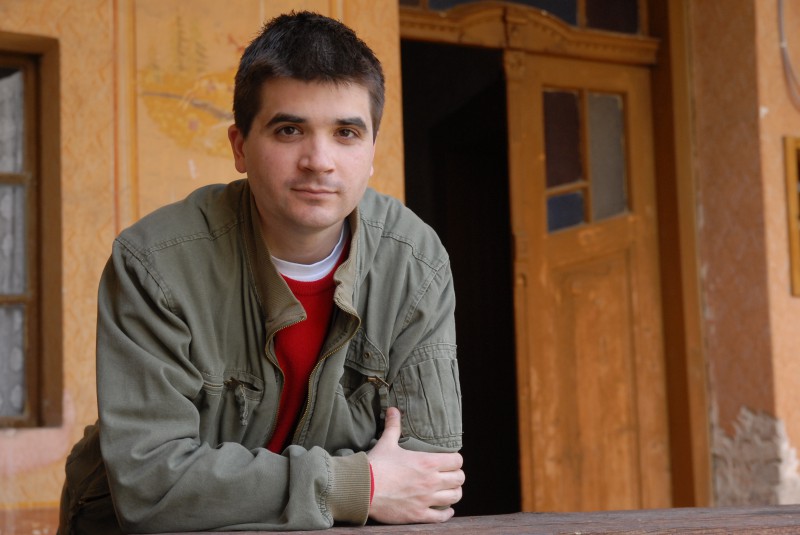 Festival Host
Mića Vujičić was born in 1979 in Mokrin.
He graduated in comparative literature and theory of literature at the Faculty of Philology, Belgrade.
Since 1998 he has worked as a freelance journalist. His newspaper articles, columns, interviews and literary chronicle have been published in daily newspapers Dnevnik, Danas, Blic and Politika. He was Feral Tribune's correspondent (Split). His interviews were published in the monthly magazines Rez, Playboy and Oslobođenje (Sarajevo).
He works as a columnist in Blic, he is a contributor to the magazines Nin and YellowCab, a correspondent for the Croatian weekly magazine Novosti and a member of the editorial board of the literary magazine Ulaznica.
Publishing House "Stubovi kulture" published his first novel "Sharp start" in 2010.
He was awarded the prestigious "Borislav Pekić" literary scholarship in 2006.
He lives in Mokrin.
Photo copyright Aladin Bakhit