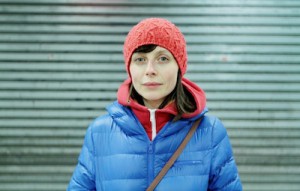 Reka Man-Varheđi rođena je 1979. u Sasregenu, u Rumuniji, županija Maroš, trenutno živi u Budimpešti. Školovanje je započela na smeru mađarskog jezika i književosti, a kasnije završila na estetici i sociologiji. Bavila se između ostalog kvalitativnim istraživanjem, uredništvom i prevođenjem. Trenutno radi kao urednik u jednoj dečijoj izdavačkoj kući. Od detinjstva piše prozu, ali sem par ranijih radova, počela je da objavljuje u poslednje vreme. Proza joj je objavljivani u časopisima Irodalmi Szemle, Kalligram, Magyar Lettre International, Mozgó Világ i Műút. 2013. godine za rukopis Nesreća u naselju Aurora dobila ja nagradu JAKkendő za mlade pisce proznih dela. Prva zbirka joj je objavljena 2014.
prae.hu/prae/articles.php?menu_id=&aid=7070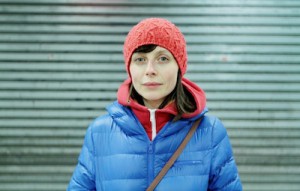 Réka Mán-Várhegyi was born in Romania, and later moved to Hungary with her family. Currently she lives in Budapest and works as an editor at a publishing house for children's books. At the university she started studying Hungarian literature and grammar, but eventually took her M. A. in sociology and in aesthetics. She is interested in literature theory, social theory and many fields labelled as cultural studies. She has been writing fiction since childhood, but started publishing only in the last few years. Her first book is a collection of short stories called _Boldogtalanság az Auróra-telepen_ (_Unhappiness in the Auróra-district_), published in 2014. She also writes for children, her latest book, _Dóri és Marci nyomoz_ (_Dóri and Marci are investigating_) was also published in 2014. Her first book won the literary prizeJAKkendő of the József Attila Circle. She is currently working on a novel, for which she received the Móricz Zsigmond literary scholarship.