Foto: Dragan Mujan

Ana Vučković (udato Vučković Denčić) (1984) završila je dramaturgiju na Fakultetu dramskih umetnosti u Beogradu, a zatim i master-studije filmologije na istom fakultetu.
Novinarka je Radio Beograda 2, na kome se bavi pretežno filmskim temama. Kolumnistkinja je Siti Magazina (City Magazine). Piše kolumne i za portal nova.rs.
Objavljeno joj je pet knjiga: "Epoha lipsa juče" (2003), "Lust 'n' Dust" (2004), "Plišani soliter" (2007), "Surfing Serbia" (2012) i "Yugoslav" (2019).
Njene priče su objavljene u zbirkama priča grupe autora "Krik!" i "Kraljica Lir i njena deca" (2017), a pesme u 33. broju Rukopisa, zbornika poezije i kratke proze mladih s prostora bivše Jugoslavije (2010). Dva puta je bila u najužem izboru za NIN-ovu nagradu.

https://www.oblakoder.org.rs/ana-vuckovic-dencic-sve-sto-sam-pisala-bilo-je-licno/
https://www.vreme.com/cms/view.php?id=1761013
https://www.bbc.com/serbian/lat/srbija-53931435
https://kljucaonica.com/2020/02/09/otkljucavanje-ana-vuckovic/
https://buro247.rs/kultura/razgovori/ana-vu-kovi-den-i-divim-se-onima-koji-se-dive.html
https://www.designscene.net/2020/03/books-to-read-in-self-isolation.html
https://www.mixcloud.com/dejankozul/kupek-260-ana-vu%C4%8Dkovi%C4%87-jugoslaviju-smo-ubili-ali-yugoslava-nikad/
https://nova.rs/tag/ana-vuckovic/
https://citymagazine.danas.rs/kolumne/zena-na-ivici-nervnog-sloma-halkidiki/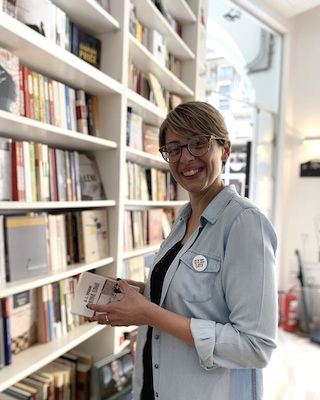 Milena Živkov je rođena u Kikindi 1989. godine. Osnovne i master studije završila je na Filozofskom fakultetu u Novom Sadu, na odseku za srpsku književnost i jezik.
Radila je kao profesor srpskog jezika i bibliotekar.
Objavila je dve knjige kratkih priča – "Mehur od sapunice" i "Pokušaj života".
Priče objavljuje u časopisima i na portalima.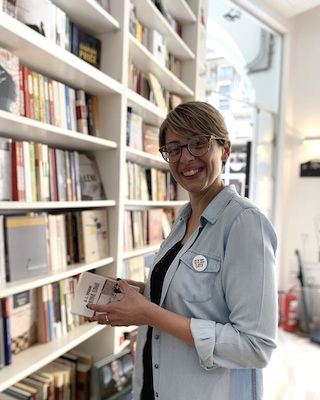 Milena Živkov was born in Kikinda in 1989. She graduated from the Faculty of Philology in Novi Sad where she obtained bachelor and master degrees at the department for Serbian language and literature.
She has been working as a teacher of Serbian language and a librarian.
She has published two books of short stories – "A Soap Bubble" and "An Attempt of Life".
She publishes her stories in magazines and web portals.