Zemlja specijalni gost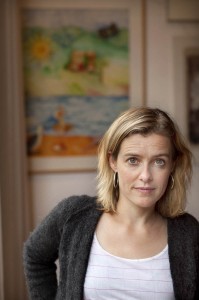 Saneke van Hasel (1971), holandska spisateljica, završila je pozorišne studije i istoriju kulture na Univerzitetu u Utrehtu. Živi i radi u Roterdamu. Do 2006. bila je član dramskog društva Barre Land. (neplodna zemlja). Debitovala je zbirkom pripovedaka Ledena kiša (Ijsregen) koja je hvaljena zbog blago apsurdne atmosfere, poetskog stila i smisla za detalj. Zbirka je bila nominovana za dve poznate književne nagrade. Redovno piše za razne časopise. Godine 2006. provela je tri nedelje u Sarajevu (Utrehtski mir), posle čega je objavila svoj izveštaj o tom putovanju Snippers Sarajevo (Sarajevo na sitno) u časopisu Tirade. Godine 2007. pojavila se njena druga zbirka pripovedaka Belo pero (Witte veder), koja je takođe nominovana za više književnih nagrada, a 2008. dobila je nagradu BNG nova književnost za svoje pripovetke. Prvi roman joj izlazi 2010. kod najpoznatijeg amsterdamskog izdavača De Bezige Bij.
www.sannekevanhassel.nl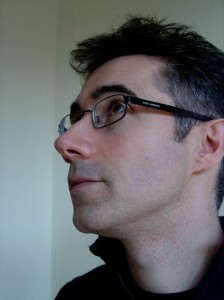 Ton Rozeman (1968), rođen je u Hagu, završio je studije holandskog jezika za srednjoškolskog nastavnika  i školu za pisce Kolofon gde predaje predmet pisanje kratke priče, mada smatra da se pisanje ne uči na školski način, ali da se pisci mogu podučavati i podsticati. Literarni prvenac mu je bila zbirka priča Intimnije od seksa, 2001. Sledeća zbirka Možda, ali bolje usledila je  2004. Obe zbirke su ušle u kraće i šire izbore za razne književne nagrade od kojih je jedna i dobijena. Ton Rozeman je pobornik kratke priče, osnivač i glavni urednik vebsajta ShortStory.nu. Njegove priče su "slices of life" i uglavnom se bave ljudskim odnosima. Godine 2007. izašla je njegova novela Sad će se dogoditi. U slobodno vreme bavi se jogom i pomaže kćerki u kućnim poslovima.
www.shortstory.nu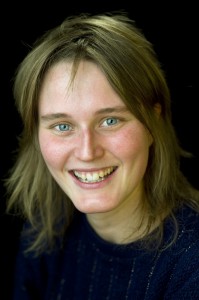 Martje Vortel (1982) živi i piše u Amsterdamu. Studirala je na odseku oblik i jezik na Akademiji Herit Ritfeld. Godine 2007. dobila je nagradu Write Now, kao najbolji mladi književni talent Holandije i Belgije. Priče su joj objavljivane po mnogim časopisima (Passionate Magazine, De gids, De brakke hond). Septembra 2009. izašla je njena prva knjiga pripovedaka pod naslovom To je tvoja kuća kod čuvenog amsterdamskog izdavača De Besige Bij. Trenutno piše roman.
Special guest country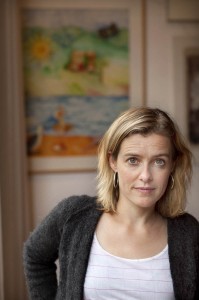 Sanneke van Hassel, born in 1971 in Rotterdam, studied theatre arts and cultural history. Her debut collection of short stories IJsregen (Ice Rain), published in 2005, was nominated for several literary awards. Her stories, regularly published in literary magazines Tirade, Passionate and Bunker Hill, were included in anthologies of contemporary Dutch fiction. In 2006 she wrote about every day life in Sarajevo after a three week stay: Pieces of Sarajevo. In 2007 she published her second collection of short stories titled Witte veder (White Feater). For this book she won the BNG Literary Award. In February 2010 her first novel is expected: Nest. At the moment she is also programming a short story festival in Amsterdam, Hotel Van Hassel, that will take place from 16-18th of April 2010. Sanneke van Hassel lives and works in Rotterdam. www.sannekevanhassel.nl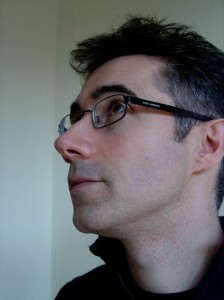 Ton Rozeman was born in 1968 in The Hague, Netherlands. He studied Dutch and received a degree from the writers' college 't Colofon where he now teaches writing short fiction (though he thinks that writing can not be taught in a schoolish way, but one can coach writers and give them feedback). His literary debut was the 2001 short story collection 'Intiemer dan seks', which in 2004 was followed by the collection 'Misschien maar beter ook'. Both collections were short- and long-listed for several awards, and even won one. He is an avid supporter of the short story genre, and founder and chief editor of the website ShortStory.nu. His stories are 'slices of life' and are mostly about human relationships. His novella 'Nu gaat het gebeuren' has been published in 2007. In his leisure he practices yoga and helps his daughter with her homework. www.shortstory.nu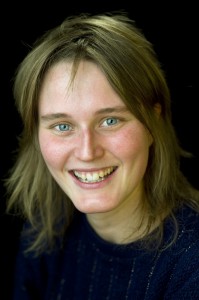 Maartje Wortel (27 years old) lives and write in Amsterdam. She is gratuated at the Gerrit Rietveld Academy, were she studied image and language. In 2007 she won a price for best young writer in the Netherlands. Her short stories were published in several magazines. In september 2009 she got hor first published short story book called: this is your home! At this moment she is working to get a new novel finished.