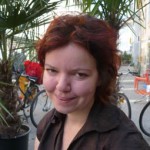 Andrea Štift je rođena 1976 u Južnoj Štajerskoj. Studirala je primenjenu lingvistiku i germanistiku, a trenutno živi u Gracu. Štiftova piše prozu i liriku, njeni tekstovi su među drugima objavjivani u časopisima: manuskripten, "Kolik" i različitim antologijama. Dobitnica je različitih nagrada i priznanja, poslednja nagrada je stipendija Ministarstva za nastavu, umetnost i kulturu Republike Austrije za 2009. Učestvovala je na nekoliko festivala, među kojima: Open Mike u Berlinu i Internacional de Poesía Granada u Nikaragvi. Njen prvi roman "Vinova loza" se pojavio 2007, a knjigu "Penjanje. Priče jedne stambene zajednice" je 2008. objavila izdavačka kuća "Vizer". Od maja 2009. radi u redakciji časopisa "manuskripte". Blog i sve ostalo je dostupno na: www.andreastift.at.
---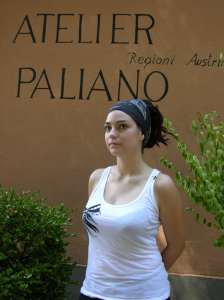 Kornelija Travniček je rođena 22. 01. 1987. u Svetom Peltenu, Donja Austrija i živi u Trajsmaueru, Beču i na voznoj relaciji između ovih mesta. Pet godina je pohađala srednju tehničku školu, odeljenje za elektroniku u Svetom Peltenu, potom je studirala sinologiju i informatiku na Univerzitetu Rudolfina u Beču.
Korneliju Travniček zastupa književna agencija Simon, a trenutno je objavljuje izdavačka kuća Skarabaeus. Dobitnica je više nagrada i odlikovanja, među kojima: Nagrada za pisce Ministarstva za nastavu, umetnost i kulturu Republike Austrije 2008. i Nagrada za književnost Lisa Majtner 2009. godine.
Prezentacija na internetu: www.corneliatravnicek.com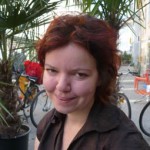 Andrea Stift, born 1976 in Southern Styria (Austria), studied Applied Linguistics and German Philology and lives now in Graz. She writes prose and poetry, her stories were published in manuskripte, Kolik and several Austrian newspapers. She won some prizes and awards like the manuskripte-Literaturförderungspreis and the Startstipendium 2009 and was invitated to the Open Mike in Berlin and the Festival Internacional de Poesía Granada in Nicaragua. Her first book, called "Reben" (a story about her great-grandmother), was published in 2007, her second book, a novel called "Klimmen. Erzählung einer WG" (about students living together sharing a flat), was published in 2008. Since 2009 Andrea Stift works for the Austrian literary magazine manuskripte. Blog and further information: www.andreastift.at.
---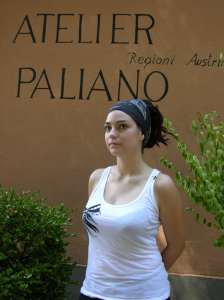 Cornelia Travnicek was born on January 22nd 1987 in St. Pölten, Lower Austria, and lives in Traimauer, Vienna and on the rails inbetween. She attended the HTL St. Pölten (school for higher technical education) in the branch of electronics for five years, after which she studied sinology and informatics at the Alma Mater Rudolphina (University of Vienna). Cornelia Travnicek is represented by the Literarische Agentur Simon and currently publishes at Skarabaeus Verlag. She has received several prizes and awards, among others the Autorenprämie of the Austrian federal ministry for education, arts and culture in 2008 and the Lise Meitner Literaturpreis in 2009.