Gost iznenađenja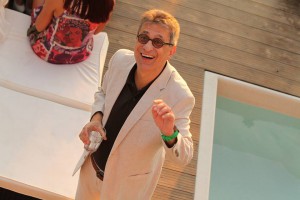 Sava Damjanov (1956, Novi Sad) je diplomirao na Filozofskom fakultetu (1980) Grupu Jugoslovenske književnosti i srpskohrvatski jezik. Doktorirao je 1996. Na ovom Fakultetu je sada profesor.
Damjanov piše prozu, književne kritike i studije iz istorije književnosti. Njegov naučni rad usmeren je, prvenstveno, na kjiževnu fantastiku, erotske i jezičke eksperimentalne slojeve u srpskoj tradiciji, teoriju recepcije, postmodernizam, kao i komparativne studije.
Pored brojnih tekstova u domaćoj i stranoj periodici, objavio je veliki broj knjiga, studije, romane, knjige priča, eseja i kritika.
Tekstovi su mu prevedeni na engleski, francuski, nemački, ruski, poljski, češki, mađarski, slovački, rusinski, ukrajinski, bugarski, slovenački, rumunski i makedonski jezik.
Za svoj književni rad dobio je mnogobrojne nagrade.
---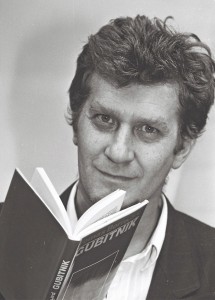 Specijalan gost
Jovica Aćin (Zrenjanin, 1946) je pripovedač i esejista. Nekoliko puta je bio osuđivan zbog drugačijeg mišljenja i takozvanog vređanja predsednika države. U teškim i represivnim vremenima Jugoslavije, bio je urednik knjiga poput Arhipelag Gulag Aleksandra Solženjicina. Eseji i kratke priče su mu objavljivani u poljskim, francuskim, italijanskim, grčkim, kanadskim, vietnamskim, slovenačkin, hrvatskim, španskim, engleskim, ukrajinskim i ruskim književnim časopisima, kao i internet portalima. Trenutno živi u Beogradu, Srbija.
Duge senke kratkih senki: mikrohaosi (1991, 1997, 2003)
Uništiti posle moje smrti: crne kopije (1993, 2000)
Leptirov sanovnik: o opsenama i srodne priče (1996)
Nezemaljske pojave: male povesti (1999)
Lebdeći objekti (2002)
Ko hoće da voli, mora da umre: priče sa Ružom (2002)
Mali erotski rečnik srpskog jezika i druge priče (2003)
Dnevnik izgnane duše: pripovest (2005)
Pročitano u tvojim očima (2006, 2007)
Ušće okeana i druge priče (2011)
Jevanđelje po magarcu i druge priče o sitnim svetim trenucima (2013)
---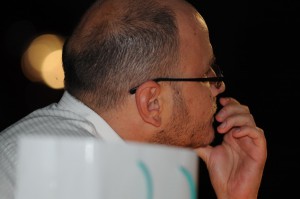 Srđan Papić je rođen 1977. u Zrenjaninu.Radi kao lektor srpskog jezika u Poljskoj. Završio Filološki fakultet u Beogradu, grupa za srpsku književnost i jezik sa opštom književnošću. Objavio desetak koautorskih knjiga i jednu zbirku priča pod naslovom Nepremostive razlike. Kratku prozu objavljivao u većini ex-yu časopisa. Priče prevedene na engleski su mu objavljene u američkim i britanskim časopisima (The Taintmagazine, The Carve Magazine, Carillon magazine, Smoke Long Quarterly, GIVE , Even Star, Apple Valley Review, Nuvein Magazine, The Transfusion journal – Harvard University…). Prevod na francuski mu je objavljen u časopisima Les Contrastes i Paris Link.
Još je prevođen na španski, mađarski, nemački, slovenački, makedonski i grčki jezik.
---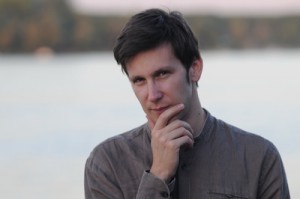 Ivan Antić rođen je 1981. godine u Jagodini. Studirao je filozofiju i književnost u Beogradu. Objavljena mu je knjiga kratkih priča Tonus u ediciji Prva knjiga Matice srpske 2009. godine. Njegove priče prevedene su na engleski, nemački, poljski, albanski i slovenački i uvrštene u antologiju kulturno-propagandnog kompleta Beton – Nga Bergradi, me dashuri – Tregimi i ri nga Serbia (Priština, 2011), antologiju Službenog glasnika – Pucanja (Beograd, 2012) i antologiju Iz jezika v jezik (Ljubljana, 2014). U saradnji sa Slavoljubom Markovićem priredio je izbor iz srpske kratke priče mlađih autora i autorki – Plejlista s početka veka (Beograd, 2011). Uređivao je časopis studenata Filološkog fakulteta Znak. Prevodi sa slovenačkog jezika. Član je Srpskog književnog društva. Od 2012. godine živi u Ljubljani.
www.skd.rs/?akcija=pisacAnticIvan
Surprise Guest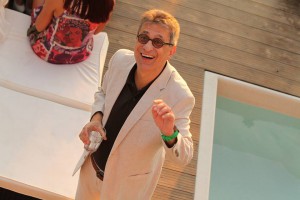 Sava Damjanov (1956, Serbia) graduated from the Faculty of Philosophy (1980, Group for Yugoslav Literature and Serbo-Croatian Language), and received his Ph.D. in 1996. He now works at the Faculty of Philosophy in Novi Sad as a professor.
Damjanov writes prose, literary criticisms and studies about the history of literature. His scientific research is directed primarily towards fantastic fiction, erotic and linguistically experimental strata in Serbian tradition, theory of reception, Postmodernism as well as Comparative Studies.
Besides a number of texts in Serbian and foreign periodicals, he has published the novels, stories, studies, essays and critiques
His texts have been translated into English, French, German, Russian, Polish, Czech, Hungarian, Slovakian, Ruthenian, Ukrainian, Bulgarian, Slovenian, Romanian and Macedonian.
For his literary achievements and literary-historical works he has received numerous awards.
---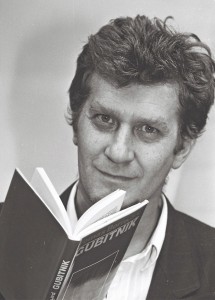 Special guest
Jovica Aćin (b. 1946, Zrenjanin, Serbia) is a storywriter and essayist. Several times he was sentenced because of dissenting opinion and so-called insult against the head of state. In hard and oppressive Yugoslav times he was the editor of the books such as The Gulag Archipelago by Alexander Solzhenitsyn. His essays and short stories were also published in distinguished Polish, French, Italian, Greek, Canadian, Vietnamese, Slovenian, Croatian, Spanish, English, Ukrainian, Russian reviews, as well as on Internet websites. For the moment, he lives in Belgrade, Serbia.
Story collections
The Long Shadows of the Short Shadows (1991, 1997, 2003)
To Be Destroyed After My Death (1993, 2000)
Butterfly Dreambook (1996)
Unearthly Phenomena (1999)
Hovering Objects (2002)
Whoever Wants to Love Has to Die (2002)
Little Erotic Dictionary of Serbian Language (2003)
An Exiled Soul's Diary (aka Diary About A Vagina) [novella] (2005)
Read in Your Eyes (2006, 2007)
The Mouth of the Ocean (2011)
The Gospel According to a Donkey (2013)
Except books in other languages, two his books have been translated into the Hungarian:
Sade Apokalipszise 1999; Elhajlások (Selected essays) 1990.
---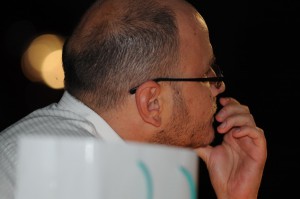 Srdan Papic was born in 1977 in Zrenjanin, Serbia. In Serbian he is present with his short stories in more than ten coauthors books and has published his own short story collection "Nepremostive razlike" in 2001. His short stories have been translated into English, Spanish, French, Greek, Macedonian and Slovenian. He was invited to the 11th Biennale of Young Artists of Europe and the Mediterranean in Athens, Leipzig Book Fair and a lot of regional literature presentations.
His fiction has appeared in The Taintmagazine, The Carve Magazine, Carillon magazine, Smoke Long Quarterly, Nuvein, Apple Valley Review, GIVE and in The Transfusion journal, Harvard University.
Working in Poland as lecturer of Serbian language.
---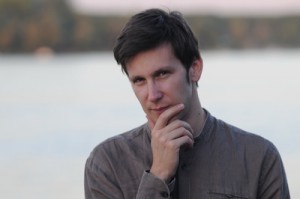 Ivan Antić was born in 1981 in Jagodina, Serbia. He is a writer and translator. In 2009, he published a book of short stories titled Tonus, in the esteemed Prva knjiga (First Book) collection published by the Novi Sad-based Matica Srpska Publishing House. His short stories have been translated into English, German, Polish, Albanian and Slovenian, and included in the young Serbian prose anthology Pucanja (Burstings, 2012), the Albanian-language prose anthology of the cultural and propaganda package "Beton", titled Nga Bergradi, me dashuri – Tregimi i ri nga Serbia (From Belgrade with Love – New Stories from Serbia, 2011), the Slovenian anthology of contemporary ethnic minority and immigrant literature Iz jezika v jezik (From Language to Language, 2014) as well as and other almanacs. He is the co-author of Plejlista s početka veka (Playlist from the Beginning of the Century, 2011) – a volume of selected short prose by Serbian authors born after the year of 1975. He is a member of the Serbian Writers' Association and a former editor of Znak (Sign), the student literary magazine of the Faculty of Philology at the University of Belgrade. He translates literature and theory from Slovenian. He has lived in Ljubljana since 2012.