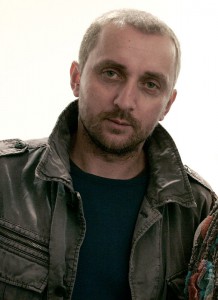 Faruk Šehić, rođen 1970. godine, je bosanski pesnik, romanopisac i pisac kratkih priča. Rođen je u Bihaću za vreme SFRJ, a odrastao u Bosanskoj Krupi. Studirao je vetrinu u Zagrebu do počeka bosanskog rata u kom je aktivno ušestvovao. Posle rata se posvetio književnosti. Njegove knjige Hit depo (poezija) i Pod pritiskom (kratke priče) uživaju kultni status kod čitalačke publike, i objavljivane su u više tiraža. Za roman Knjiga o Uni dobio je nagradu Meša Selimović kao najbolji roman objavljen na govornom području Srbije, Hrvatske, Crne Gore i BiH u 2011, i nagradu Evropske unije za literaturu – EUPL 2013.
Živi u Sarajevu, gde radi kao novinar i kolumnista u sarajevskom magazinu BH Dani. Knjige su mu prevođene na engleski, nemački, makedonski i bugarski jezik.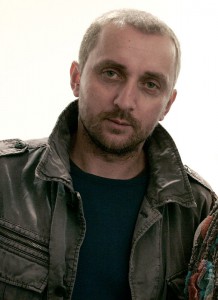 Faruk Šehić (born 1970) is a Bosnian poet, novelist and short story writer. He was born in Bihać and grew up in Bosanska Krupa. He studied veterinary medicine in Zagreb until the outbreak of the Bosnian war in which he was an active combatant. After the war, he turned to literature. His first book was a collection of poems Pjesme u nastajanju (Acquired Poems, 2000). His short story collection Pod pritiskom (Under Pressure, 2004) won the Zoro Verlag Prize. His debut novel Knjiga o Uni (The Book of Una, 2011) won the Meša Selimović prize for the best novel published in the former Yugoslavia and the EU Prize for Literature.
Šehić lives in Sarajevo where he works as a columnist and journalist in political magazine BH Dani. His books have been translated into English, German, Bulgarian, Macedonian and French language.