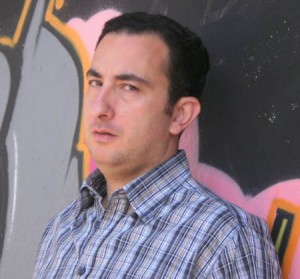 Kristos Asteriu rođen je u Atini 1971. godine. Studirao je nemačku i grčku književnost u Atini, Vircburgu i Cirihu. Jedan je od osnivača Evropskog centra za književno prevođenje iz Atine, gde je radio pet godina kao šef Katedre za nemački jezik. Prevodio je književost sa nemačkog (između ostalog Kristu Volf, Hansa Georga Gadamera i Huga fon Hofmanstala).
Njegova prva knjiga Her Naked Body and Other Strange Stories objavljena je 2003. godine i ušla je u izbor za Nagradu za debitanta u Grčkoj. Njegov roman Jason Remvis Journey. A true story objavljen je 2006. Od tada je objavljivao kratke priče u nekoliko zbirki i sarađivao sa grčkim novinama, uporedo sa radom na novoj knjizi.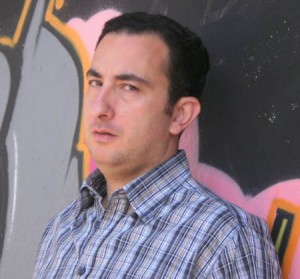 Christos Asteriou was born in Athens in 1971. He studied German and Greek Literature in Athens, Würzburg and Zürich. He was one of the co-founders of the European Centre for Literary Translation in Athens, where he worked for 5 years as Head of the German Department. He translated works of literature from German (Christa Wolf, Hans Georg Gadamer and Hugo von Hofmannstal among others).
His first book Her Naked Body and Other Strange Stories was published in 2003 and was nominated for the Newcomer Prize in Greece. His novel Jason Remvis Journey. A true story came out in 2006. Since then he has published short stories for several anthologies and has collaborated with Greek newspapers while working on a new book.