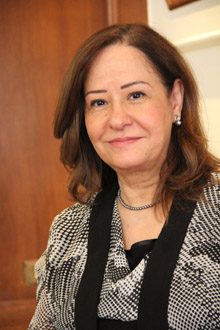 Samiha Ali Khrais
Nagrađivana jordanska spisateljica i novinarka Samiha Khrais jedna je od najplodnijih i najcenjenijih jordanskih autorki. Napisala je 12 romana i tri zbirke kratkih priča. Nekoliko njenih dela adaptirano je u televizijske serije, radio drame i pozorišne komade, a jedna se nalazi u fazi razmatranja za filmsku produkciju. Nekoliko njenih romana prevedeno je na strane jezike, poput the plate, koji je preveden na nemački, Memoirs of the Flood, koji je preveden na španski i nemački.
Stavljajući u prvi plan kulturna, politička i društvena pitanja u arapskom svetu i Jordanu naročito tokom 20. veka, njena dela često pokrivaju teme vezane za prava žena, slobodu, kulturno nasleđe i društveni napredak.
Khrais je radila kao urednica odeljka za kulturu u istaknutom jordanskom časopisu Al Ra'i više od 10 godina, i glavna je urednica časopisa Hatem, jordanske publikacije za decu. Njena dugotrajna novinarska karijera obuhvata rad u Jordanu za dnevne novine Addustour, kao i u UAE za novine Al Ittihad sa sedištem u Abu Dabiju. Takođe je pisala za arapske novine u Kairu, Bejrutu i Londonu, a razvijala je i scenarije za značajnu dečju publikaciju, časopis Majid.
Članica je mnogobrojnih odbora, udruženja i organizacija.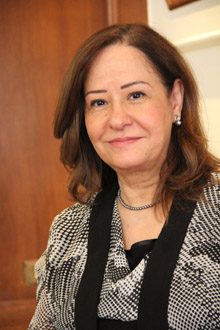 Samiha Ali Khrais
Award-winning Jordanian novelist and journalist Samiha Khrais is among Jordan's most prolific and highly celebrated writers, having written 12 novels and three short story collections during the course of her career. Several of her creations have been adapted into TV series, radio dramas, and theater plays, and one is being considered for a movie production. A few of her novels have also been translated into foreign languages, such as the plate, which has been translated into German, Memoirs of the Flood, which has been translated into Spanish and German.
Focused on highlighting cultural, political and social issues in the Arab World and Jordan in particular during the 20th Century, Khrais's works often cover topics related to women's rights, freedom, cultural heritage and social development.
Khrais worked as the Editing Manager of the cultural section in prominent Jordanian Al Ra'i Newspaper for over 10 years, and is the Chief Editor of Hatem Magazine, a Jordanian children's publication. Khrais's longstanding journalism career includes working in Jordan for daily newspaper Addustour, as well as in the UAE for Abu Dhabi-based Al Ittihad Newspaper. She has also written for Arab newspapers in Cairo, Beirut and London, and has developed scenarios for notable children's publication, Majid Magazine.
She is member of numerous committees, associations and organizations.