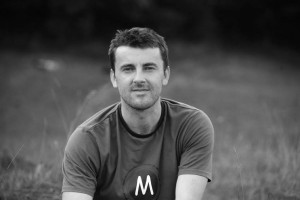 Matjaž Brulc (1976) rođen je u Novom Mestu, u Sloveniji. Diplomirao je istoriju umetnosti na Univerzitetu u Ljubljani, 2002. godine. Od kraja devedesetih, radi kao novinar-slobodnjak i umetnički kritičar za razne medije, pišući uglavnom o savremenoj vizuelnoj umetnosti i kulturi. Od 2003. do 2009. godine, radio je u jednom od klubova u Metelkova Mestu u Ljubljani. Trenutno radi kao kustos u neprofitnoj umetničkoj galeriji Simulaker u Novom Mestu. Objavio je dve knjige kratkih priča: Diznilend (2005.) i Kakor da se ne bi zgodilo nič (2009), kao i zbirku pesama Balade za psa in prhljaj (2006.). Njegova proza objavljivana je u nekoliko slovenačkih književnih časopisa. Neke njegove priče objavljene su na nemačkom, engleskom i hrvatskom jeziku. Osvojio je nagradu za kratku priču na književnom konkursu časopisa Rast 2009. godine.
Matjaž Brulc je član Slovenačkog udruženja pisaca i Slovenačkog udruženja umetničkih kritičara. Živi i radi u Novom Mestu i Ljubljani.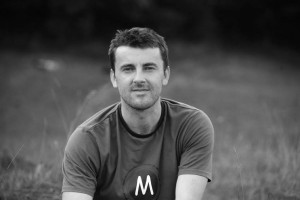 Matjaž Brulc (1976) was born in Novo mesto, Slovenia. In 2002 he graduated in art history at University of Ljubljana. Ever since the late nineties he workes as a free lance journalist and art critic for various media, writing mostly about contemporary visual arts and culture. Between 2003 and 2009 worked in one of the clubs in Ljubljana's Metelkova city. Currently he works as a curator in a nonprofit art gallery Simulaker in Novo mesto.
He published two book of short prose: Diznilend (2005) and Kakor da se ne bi zgodilo nič (2009) as well as a book of poems entitled Balade za psa in prhljaj (2006). His prose was published in various slovenian (literature) magazines. Some of his stories were translated in german, english and croat language. In 2009 he won first prize for the short story at the literature contest of the magazine Rast.
Matjaž Brulc is a member of Slovene Writers Association as well as of Slovene Art Critics Association. Lives and works between Novo mesto and Ljubljana.