Antonija Novaković rođena je 1979. u Zagrebu, gdje živi i radi. Za rukopis prve pjesničke zbirke 'Lako mi je biti lošija' dobila je nagradu Goran 2008. i nagradu Mostovi Struge na Struškim večerima poezije 2008. Iste godine dobila je nagradu časopisa Vijenac za autore kratke priče do 35 godina, Prozac.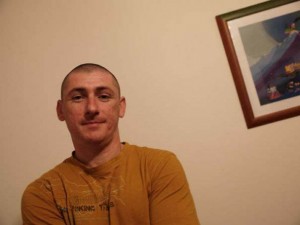 Alen Kapidžić (Rijeka, 1974.) je uređivao i pisao u internom fakultetskom artzinu Off Skroz, uređivao blok proze u studentskom časopisu za kulturu i književnost Iže, surađivao sa studentskim listom Kacot, radio kao novinar na Svid radiju, objavljivao prozne radove u književnim časopisima: Književna Rijeka, Rival, Aleph i Re. Napisao (u suradnji s Enverom Krivcem), grafički pripremio i objavio roman Piknik (1999.); s proznim tekstom E.P. Junk na natječajima Drago Gervais i Biblioteke 90° ušao u uži izbor za nagrade.
Na natječaju za kratku priču Književnog kruga iz Karlovca 2002. osvojio drugu nagradu, 2003. i 2004. ušao među deset najboljih, a 2006. osvojio prvu nagradu.
Na natječaju za kratku znanstvenofantastičnu priču Istrakon 2003. i 2004. uvršten u zbirke priča. 2006. Objavljuje priču Sjekira u SFerakonskoj zbirci Trinaesti krug bezdana. U proljeće 2005. godine, sa Zlatkom Ožanićem i Diegom Sobolom, razradio ideju o pokretanju edicije Katapult namijenjene neafirmiranim piscima i spisateljicama. U ljeto 2005. , kao prvu knjigu u ediciji Katapult,objavljuje roman Smeće (radnog naslova E.P. Junk) napisan u suradnji s Enverom Krivcem i Mišom Novkovićem.
Početkom 2006. s Ožanićem i Sobolom osnovao udrugu Katapult za suradnju u izdavaštvu, gdje je predsjednik i voditelj uredničkog tima. 2007. dobio nagradu za volontera godine grada Rijeke.
www.katapult.com.hr/blog/

Antonija Novaković was born in 1979 in Zagreb. Her first book of poetry, "It's easy to be worse", won the international award "Bridges" at the 47th Struga Poetry Evenings and the poet-debutant award "Goran" at the Goranovo Proljeće festival in Croatia.
The same year, 2008, she recieved the award for short proze writers under 35 years, Prozac.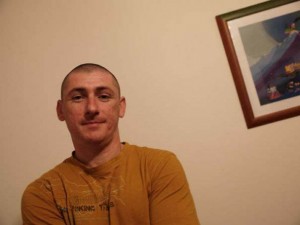 Alen Kapidžić – during the study on Faculty of Philosophy at the University of Rijeka I was an editor and a writer in a student artzine "Off Skroz", an editor of prose in a student literature magazine "Iže", I was writing for student newspapers "Kacot" and worked at a local radio station "Svid Radio". My short stories were published in several literature magazines in Croatia and Serbia. In cooperation with Enver Krivac, I made a graphic preparation and published our first novel called "Piknik" (Picnic) (1999). With Krivac and Mišo Novković, I wrote second novel called "Smeće" (Junk) (2005) which was noted on two competitions and recommended for publishing but won no prizes. On short story competitions in Karlovac, I won the second prize for year 2002 and first prize in 2006. On the Science fiction & Fantasy short story competitions "Istrakon" (Istrian SF & F convention), my stories were published in collections for years 2003, 2004, 2006 and also in the "SFerakon" (Croatian SF & F convention) collections of short stories for year 2006. In spring 2005, in cooperation with two small publishers from my hometown Rijeka, I founded Edition "Katapult" (Catapult) for young writers. At the beginning of 2006, after we published three books in edition "Katapult", we founded an association named after the edition – "Katapult", aimed at educating young people who want to develop their skills and talents in publishing processes. I was volunteering as the president and the leader of the editorial team for five years and in that period I received annual award from the City of Rijeka for the best volunteer in year 2007. In 2008 I published my third novel, the first one written independently, "Noć uz Rijeku" (A Night with Rijeka) and completed a course in creative writing held by Daša Drndić, one of worldwide known Croatian writers.  In autumn 2009, I left the presidential position in "Katapult" and got an employment in Department of Culture in the City of Rijeka.