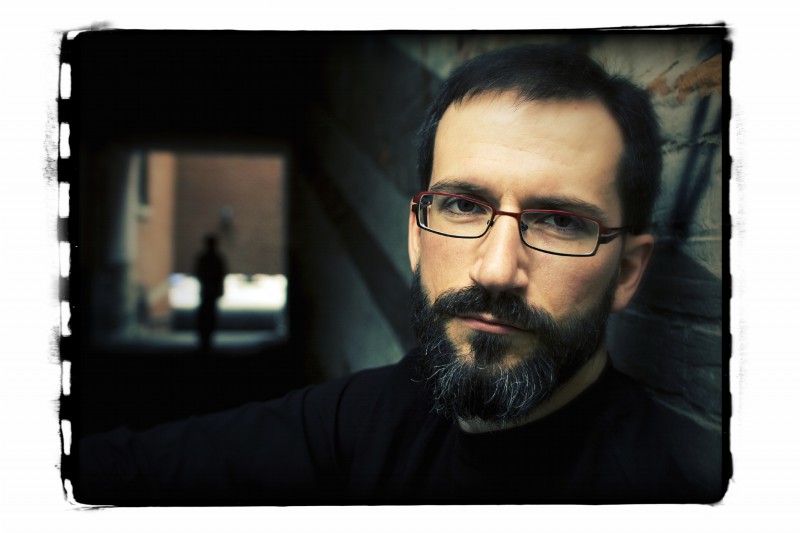 Erik Gotje
Još od detinjstva, koje je proveo na severo-zapadu Kvebeka (Kanada), Erik Gotje obožava neobične priče. Prilikom svog prvog pojavljivanja pred publikom 1999. godine, predstavlja priču u Naredniku vrbovatelju, jednom baru u Montrealu. Od tog doba, predstavljao se sve do Francuske i Jukona. Na sceni, kao i na papiru, on priča o savremenom životu i o svemu što je u njemu fantastično, smešno i zbunjujuće. Pripovetke i kratke priče su mu donele više nagrada, od kojih i Veliku Nagradu Kvebeka za naučnu-fantastiku. Njegov roman Rana na slabini sveta (Alir, 2008) je izazvao oduševljenje kritike i čitalaca.
Photo copyright Jean-Franáois Dupuis
……………………………………………………….
Učešće Erika Gotjea podržava Conseil des arts et des lettres du Québec
Éric Gauthier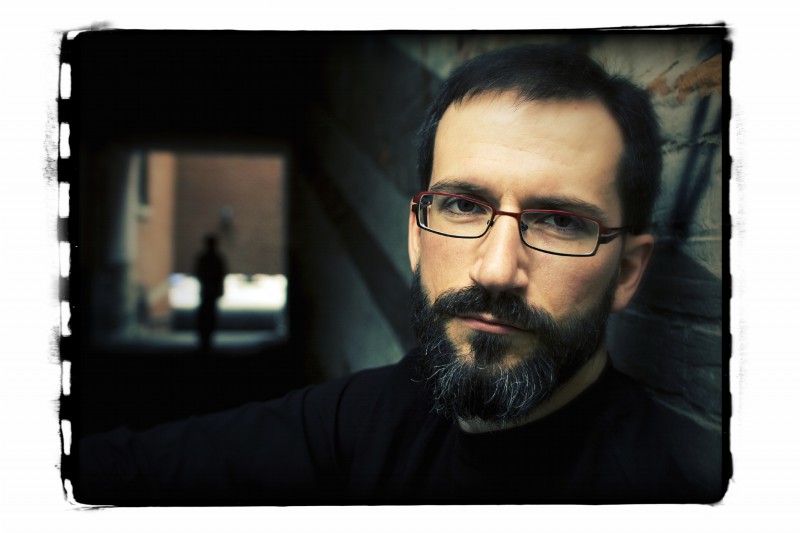 As a child in northwestern Quebec (Canada), Éric Gauthier already loved weird stories. In 1999, the year of his first publication, he discovered storytelling at the Sergent recruteur, a Montreal bar. He has since performed as far as France and the Yukon. Whether on stage or on paper, he chronicles the fantastical, absurd and funny aspects of modern life. His tales and short stories have brought him many awards, including the Grand Prix de la science-fiction et du fantastique québécois. His novel Une fêlure au flanc du monde (Alire, 2008) was warmly received by critics and readers alike.
Photo copyright Jean-Franáois Dupuis
……………………………………………………….
Eric Gauthier's participation is supported by the Conseil des arts et des lettres du Québec