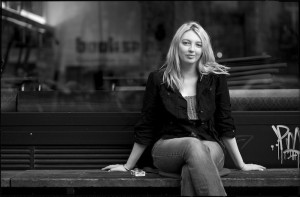 Rejčel Trezise rođena je u dolini reke Ronda, u Južnom Velsu, 1978. godine.
Njen poluautobiografski roman In and Out of the Goldfish Bowl (U akvarijumu, van akvarijuma) objavljen je 2000, a naredne godine osvojio je mesto na listi 'Orange Futures'.
Njena druga knjiga, zbirka kratkih priča pod naslovom Fresh Apples (Sveže jabuke) objavljena je 2005. godine, a 2006. dodeljena joj je nagrada Dilan Tomas, prva po ponovnom ustanovljavanju nakon dugogodišnje pauze.
Njen poslednji roman Sixteen Shades of Crazy (Šesnaest nijansi ludila) objavljen je 2010.
www.racheltrezise.co.uk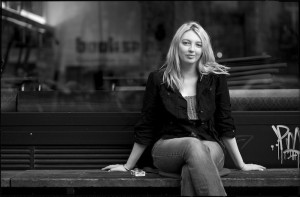 Rachel Trezise was born in the Rhondda valley, south Wales in 1978.
Her semi-autobiographical novel In and Out of the Goldfish Bowl was published in 2000 and won a place on the Orange Futures List in 2001.
Her second book, a short story collection called Fresh Apples was published in 2005 and won the inaugural Dylan Thomas Prize in 2006.
Her latest novel Sixteen Shades of Crazy was published in 2010.