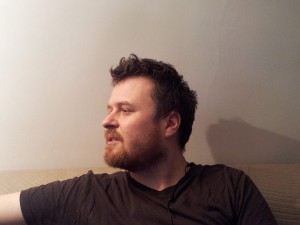 Zjemovit Ščerek (rođen 10. 4. 1978 u Radomu), poljski je novinar, pisac i prevodilac. Apsolvent je prava i postiplomac na političkim naukama. Živi u Krakovu. Autor je knjige "Doći će Mordor i poješće nas", fabularizovanih reportaža iz Ukrajine, kao i "Pobedničke Republike", alternativne istorije Poljske napisane u formi eseja. Prevodliac je brojnih naučnih radova iz političkih nauka, autor brojnih intervjua, te literarizovanih reportaža i priča. Bavi se istokom Evrope, alternativnom istorijom, i geopolitičkim bizarnostima, kako istorijskim, tako i kulturnim. Interesuje ga književnost i putopisno novinarstvo. Laureat je nagrade "Pasoš" časopisa "Politika" za 2013. godinu u kategoriji književnosti. Ove godine je nominovan za nagradu "Nike", najvažniju poljsku književnu nagradu.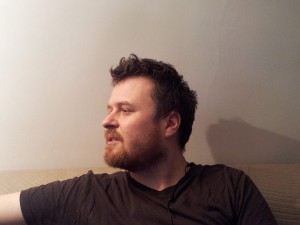 Ziemowit Szczerek (born 10th of April 1978 in Radom) – Polish journalist, writer and translator. Graduated from law and political science faculties. Contributor of magazines "Polityka", "Nowa Europa Wschodnia" and "Ha Art". Lives in Krakow.
Ziemowit Szczerek is an author of the novel "Przyjdzie Mordor i nas zje", new journalism-styled "mockumentary" about Ukraine (Korporacja Ha!Art, 2013 r.) and "Rzeczpospolita zwycięska", an alternative Polish history essay. Both books received enthusiastic reviews in Polish press.