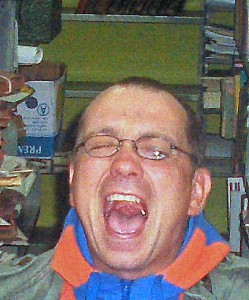 Critic-writer
Vladimir Arsenić (Belgrade, 1972) has got MA in comparative literature from Tel Aviv University. He is literary critic for the Internet site www.e-novine.com. Ocasionally he writes for www.booksa.hr, Think Tank, Beton, Quorum, www.pescanik.net. He also translates from english and hebrew. He is editor-in-chief of literary magazine Ulaznica that is published in Zrenjanin. About himself he says that he is a proud husband, father and antifascist.
photo by Hrvoje Josić
---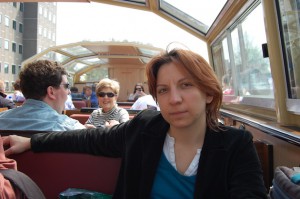 Dragoslava Barzut (1984, Crvenka, Srbija) is a writer, perfomer and blogger. She won the first award for her short story "The last hour is the longest, plus bonus track" at the short story festival "Odakle zovem". That story has also been placed in the regional anthology "Out of corridor – the best short story 2011."
Her essay "The reception of Rastko Petrovic's Poetry in the collection the XX era revalation" won her the second prize at the competition "Ulaznica 2009". She published a collection of short stories "Zlatni metak" (The golden bullet) – "Đuro Đukanov" award for the best manuscript 2011.
She writes column on the Labris (organization for lesbian human rights) web portal. Dragoslava is an poetry editor of internet magazine column Afirmator. She writes blogs on the webpage http://www.odmotavanje.com That blog deals with the issues of women and the regional literary scene.
http://www.plastelin.com/content/view/977/89/
http://abrasmedia.info/content/aktivizam-ne-smije-da-pokre%C4%87e-lo%C5%A1u-knji%C5%BEevnost
---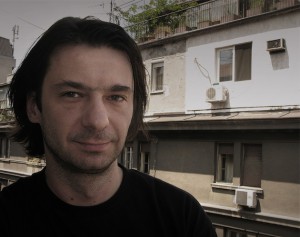 Siniša Soćanin (1972) writes short stories, theatrical plays, aphorisms.
His book of short fiction Three Rows of Teeth was published by Matica srpska (Novi Sad, 2002).
Since then, he publishes in magazines.
Siniša is one of the authors of the first Kikinda Short festival.
Lives in Zemun.