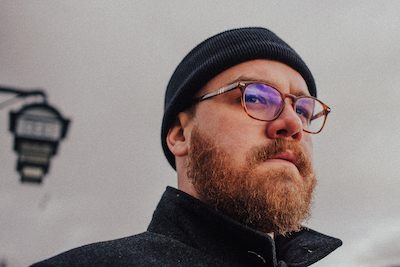 Danilo Lučić was born in Belgrade in 1984, where he completed his undergraduate and master's studies in Serbian literature and language at the Faculty of Philology. He published the collection of poems Notes on Soft Tissue (SKC Kragujevac, 2013), for which he won the Brankova Prize, and Shrapnel (Arete, Belgrade, 2017). He also published the collection of stories Ripening Bruises (Durieux, Zagreb, 2020; Arete, Belgrade, 2021). Together with a group of authors, he published a joint diary 2020, which was published in Croatia, Serbia and Macedonia. He is the editor of the portal for literature and culture Glif (www.glif.rs), and was also an editor at the publishing house Kontrast publishing. He is the co-editor of "Bosnian Nymph", the oldest magazine in Bosnia and Herzegovina. He is the executive editor of the "Common Reading Room" edition of the KROKODIL organization, and he edited and led poetry evenings ARGH! He creates in photography and video media, publishes columns, essays, literary and film criticism in printed and electronic periodicals (Before After, Prosvjeta, Marie Claire, Milica magazine, Polja…).
He directed several music videos (ENSH, Jesenji orkestar (Daniel Kovač), book trailers for Dereta and Kontrast publishing houses, as well as several short poetic and documentary films.
He is engaged in fine art photography and has so far had three solo exhibitions: "Imagolirica" (Parobrod/Kulturni centar Beograd, 2012), "Demonstration exercises from rotations, bodies and space" (exhibition that officially opened the "Street Gallery" near Bezistan in Belgrade , 2012), "Figures of style" (SKC, 2013).
He lives and works in Belgrade.
---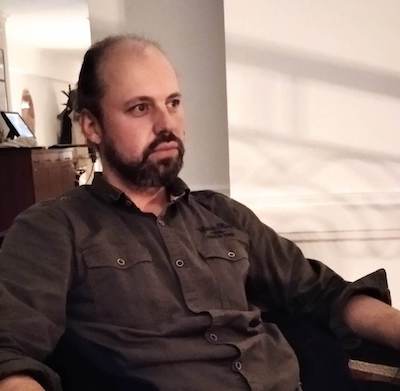 Nenad Stanković (1985, Kragujevac) graduated from the Faculty of Philology and Arts in Kragujevac, from the Group for Serbian Language and Literature. He writes poetry, prose, essays. He publishes on the Facebook page Đevđir, and in 2021, a book of short prose of the same name – Đevđir [eng Colander] – was published.