Surprise Guest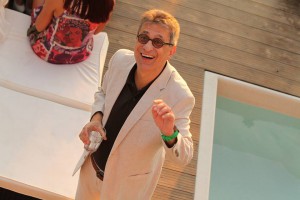 Sava Damjanov (1956, Serbia) graduated from the Faculty of Philosophy (1980, Group for Yugoslav Literature and Serbo-Croatian Language), and received his Ph.D. in 1996. He now works at the Faculty of Philosophy in Novi Sad as a professor.
Damjanov writes prose, literary criticisms and studies about the history of literature. His scientific research is directed primarily towards fantastic fiction, erotic and linguistically experimental strata in Serbian tradition, theory of reception, Postmodernism as well as Comparative Studies.
Besides a number of texts in Serbian and foreign periodicals, he has published the novels, stories, studies, essays and critiques
His texts have been translated into English, French, German, Russian, Polish, Czech, Hungarian, Slovakian, Ruthenian, Ukrainian, Bulgarian, Slovenian, Romanian and Macedonian.
For his literary achievements and literary-historical works he has received numerous awards.
---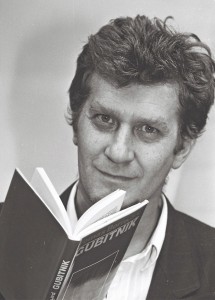 Special guest
Jovica Aćin (b. 1946, Zrenjanin, Serbia) is a storywriter and essayist. Several times he was sentenced because of dissenting opinion and so-called insult against the head of state. In hard and oppressive Yugoslav times he was the editor of the books such as The Gulag Archipelago by Alexander Solzhenitsyn. His essays and short stories were also published in distinguished Polish, French, Italian, Greek, Canadian, Vietnamese, Slovenian, Croatian, Spanish, English, Ukrainian, Russian reviews, as well as on Internet websites. For the moment, he lives in Belgrade, Serbia.
Story collections
The Long Shadows of the Short Shadows (1991, 1997, 2003)
To Be Destroyed After My Death (1993, 2000)
Butterfly Dreambook (1996)
Unearthly Phenomena (1999)
Hovering Objects (2002)
Whoever Wants to Love Has to Die (2002)
Little Erotic Dictionary of Serbian Language (2003)
An Exiled Soul's Diary (aka Diary About A Vagina) [novella] (2005)
Read in Your Eyes (2006, 2007)
The Mouth of the Ocean (2011)
The Gospel According to a Donkey (2013)
Except books in other languages, two his books have been translated into the Hungarian:
Sade Apokalipszise 1999; Elhajlások (Selected essays) 1990.
---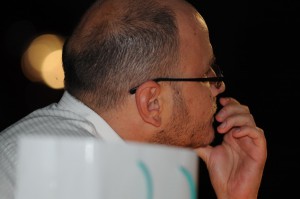 Srdan Papic was born in 1977 in Zrenjanin, Serbia. In Serbian he is present with his short stories in more than ten coauthors books and has published his own short story collection "Nepremostive razlike" in 2001. His short stories have been translated into English, Spanish, French, Greek, Macedonian and Slovenian. He was invited to the 11th Biennale of Young Artists of Europe and the Mediterranean in Athens, Leipzig Book Fair and a lot of regional literature presentations.
His fiction has appeared in The Taintmagazine, The Carve Magazine, Carillon magazine, Smoke Long Quarterly, Nuvein, Apple Valley Review, GIVE and in The Transfusion journal, Harvard University.
Working in Poland as lecturer of Serbian language.
---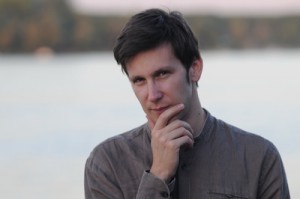 Ivan Antić was born in 1981 in Jagodina, Serbia. He is a writer and translator. In 2009, he published a book of short stories titled Tonus, in the esteemed Prva knjiga (First Book) collection published by the Novi Sad-based Matica Srpska Publishing House. His short stories have been translated into English, German, Polish, Albanian and Slovenian, and included in the young Serbian prose anthology Pucanja (Burstings, 2012), the Albanian-language prose anthology of the cultural and propaganda package "Beton", titled Nga Bergradi, me dashuri – Tregimi i ri nga Serbia (From Belgrade with Love – New Stories from Serbia, 2011), the Slovenian anthology of contemporary ethnic minority and immigrant literature Iz jezika v jezik (From Language to Language, 2014) as well as and other almanacs. He is the co-author of Plejlista s početka veka (Playlist from the Beginning of the Century, 2011) – a volume of selected short prose by Serbian authors born after the year of 1975. He is a member of the Serbian Writers' Association and a former editor of Znak (Sign), the student literary magazine of the Faculty of Philology at the University of Belgrade. He translates literature and theory from Slovenian. He has lived in Ljubljana since 2012.