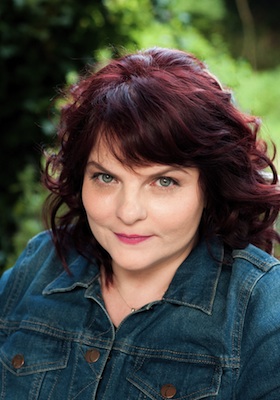 Gabi Čutak (1977) je mađarska književnica i kulturna novinarka. Rođena je u Szatmarnemetiju (Satu Mare) u Rumuniji, a sada živi u Budimpešti. Njeno zavanično ime je Gabrijela Čutak, ali kao pisac koristi ime Gabi Čutak. Njena prva zbirka kratkih priča "Csendélet sárkánnyal" (Mrtva priroda sa zmajem) objavljena je 2017. godine. U ovoj zbirci koristi iskustva iz svog detinjstva u Rumuniji tokom poslednjih godina vladavine Nikole Čaušeskua, rekonstruišući atmosferu umirućih dana državnog socijalizma i prikazivanja apsurda diktature. Čutak je 2018. predstavljala Mađarsku na Evropskom festivalu prvog romana u Budimpešti. Iste godine je nagrađena specijalnom nagradom na najprestižnijem mađarskom konkursu za prvu knjigu. Njene priče su prevođene na bugarski, češki, hrvatski, engleski, estonski, poljski i srpski jezik. Trenutno radi na porodičnoj sagi koja se odvija oko figure oca koji boluje od Alchajmera.





Photo: Szilczer Krisztina



Csutak Gabi (1977) is a Hungarian writer and cultural journalist. She was born in Szatmárnémeti (Satu Mare) Romania and now lives in Budapest. Her first collection of short stories, Csendélet sárkánnyal (Still Life with a Dragon) was published in 2017. In this collection, she makes use of experiences from her childhood in Romania during the last years of Nicolae Ceaușescu's rule, recreating the atmosphere of the dying days of state socialism and portraying the absurdities of dictatorship. In 2018, Csutak represented Hungary at the European First Novel Festival in Budapest. In the same year she was awarded a special prize at the most prestigious Hungarian 'first book' competition. Her stories have been translated into Bulgarian, Czech, Croatian, English, Estonian, Polish and Serbian. She is currently working on a family saga which unfolds around the figure of a father with Alzheimer's.