Poljska u Srbiji i Srbija na poljskom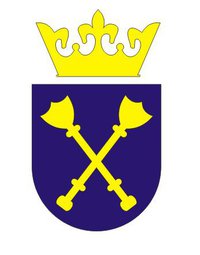 U periodu od 2. do 7. maja 2011. studenti srpskog jezika sa Jagelonskog univerziteta u Krakovu posetili Kikindu, Novi Sad i Beograd.
Pored obilaska brojnih naučnih i kulturnih institucija, fokus ekskurzije je bio na prevodilačkoj radionici koja je u Krakovu pokrenuta još prošle godine. Ideja je da zajedno nastupaju srpski autori i njihovi poljski prevodioci, svako je čitao na svom maternjem jeziku dok je istovremeno prevod i original bio prikazivan preko video bima. U Kikindi su 2. maja 2011. nastupili Miloš Latinović, Srđan V. Tešin, Miloš Krneta i Srđan Papić, dok su se 7. maja 2011. u beogradskoj knjižari Plato predstavili Mirjana Bjelogrlić Nikolov, Igor Marojević, Vule Žurić, Marko Vidojković, Mirjana Đurđević, Mirko Demić, Ivan Potić, Siniša Soćanin i Srđan Srdić. Obe književne večeri počele su u 20 časova.
Jedna od koordinatora prevodilačke radionice dr Katažina Liber, predavač na predmetu Teorija prevođenja kaže: "Najvažniji cilj radionice je da učesnici upoznaju glavne translatološke probleme sa kojima se suočavaju prevodioci književnih dela. Zahvaljujući radu na raznovrsnim tekstovima, studenti vežbaju prevodilačke strategije i književne tehnike. Takođe, svrha radionice je objavljivanje pripovedaka savremenih srpskih pisaca u poljskim književnim časopisima."
Pored upoznavanja sa autorima koje su prevodili, studenti su imali priliku da upoznaju i druge značajne pisce. U organizaciji izdavačke kuće Stubovi kulture i Kulturnog centra Beograda sa studentima su se družili Ljubomir Simović, Dragan Velikić, Radoslav Petković, Radivoj Radić, Mileta Prodanović, Dana Todorović i Andrija Matić. Studentima se obratio i ministar kulture Predrag Marković.
O ciljevima ekskurzije i značaju koje studenti srbistike imaju za promociju naše zemlje više govori organizator putovanja i lektor srpskog jezika u Krakovu Srđan Papić: "Nedavno je u Poljskoj rađeno istraživanje gde je od ljudi traženo da kažu prvo šta ih asocira na pomen neke zemlje. Za Francusku je to bilo vino, za Hrvatsku odmor a za Srbiju – rat! Na žalost, odavde su do dvehiljaditih stizale samo loše vesti, posle toga nije dolazilo ništa i takva slika je ostala urezana. Nedavno sam bio u prilici da pola sata ubeđujem devojku da sme autobusom da prođe kroz Srbiju i da je niko neće silovati niti pretresati vozilo sa kalašnjikovim. Zbog toga je uloga studenata koji poznaju prilike u Srbiji izuzetno važna da se slika koja postoji o nama konačno promeni i mislim da bi trebalo da se što je više moguće potrudimo da ih lepo ugostimo."

Poland in Serbia and Serbia in Polish
---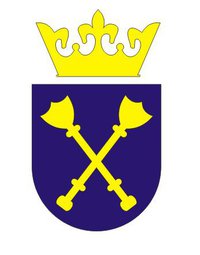 In the period between May 2nd and May 7th 2011, students of Serbian language from Yagelon University in Krakow, Poland, visited Kikinda, Novi Sad and Belgrade.
Among visiting numerous science and cultural institutions, their trip was focused on translating workshop established in Krakow during 2010. Serbian writers entered the stage in the company of their Polish translators, and everyone was reading in his own language, while both texts were shown on the video-beam. Milos Latinovic, Srdjan V.Tesin, Milos Krneta, and Srdjan Papic were readers on May 2nd in Kikinda, and on May 7th Mirjana Djurdjevic, Mirjana Bjelogrlic Nikolov, Igor Marojevic, Vule Zuric, Marko Vidojkovic, Mirko Demic, Ivan Potic, Sinisa Socanin and Srdjan Srdic read their prose in Belgrade Plato bookstore. Both events started in 8pm.
Dr Katarina Libez, one of the workshop coordinators, and Theory of translating teacher says: "Main goal of this workshop is solving of the hardest translating problems. Students are reading different texts, and practising translating strategies and literary technics. The second intention of this workshop is printing of contemporary Serbian prose in Polish literary magazines."
Beside the fact that they met authors whose prose they were translating, sudents had the occasion to see the other relevant Serbian writers. "Stubovi kulture" publishing house and Cultural center of Belgrade organized meeting of Polish students with Ljubomir Simovic, Dragan Velikic, Radoslav Petkovic, Radivoj Radic, Mileta Prodanovic, Dana Todorovic and Andrija Matic. Serbian Minister of Culture Predrag Markovic talked to students, as well.
Srdjan Papic, trip organizer and Serbian language lecturer in Krakow, talked about trip goals and the role that students of Serbian language have in promotion of Serbia: "Not so long ago there was a research in Poland about what one can think of when specific country is on his mind. When France was the country, vine was association, Croatia was connected with a holiday, and main association for Serbia was – war! Unfortunately, untill 2000 plenty of bad news from Serbia overwhelmed Poland, after 2000 no news arrived and the picture of war and destruction left as the most intense one. I was convincing a girl for half an hour that it's completely safe to travel around Serbia by bus, and that no one's going to rape her or inspect the bus with machine gun in his hands. For all those reasons the role of students who are well acquainted with the real Serbian situation is extremely important for changing the prejudices about Serbia, and I can only appeal that all of us have to make some effort and entertain our dear guests best way we can."