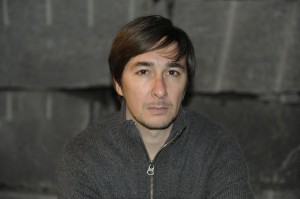 Martin Felder je rođen 1974. godine. Studirao je filozofiju, špansku i nemačku književnost na Univerzitetu u Ženevi.
Član je index (www.wortundwirkung.ch) u Cirihu i Forum Hamburger Autoren (www.forum-hamburger-autoren.de) u Hamburgu.
Objavio je nekoliko zbirki kratkih priča i romana, a najnovije su "Roman od 1000 strana" i "Zečevi od pamuka na autoputu" u švajcarskoj antologiji "Das hab ich mir grösser vorgestellt". Dobio je nagradu Jeanne Hersch  i nagradu grada i kantona Lucern, kao i stipendiju Festivala nemačke književnosti iz Klagenfurta i poziv za finale "Open Mike" u Berlinu.
Organizuje književne večeri i umetničke performanse švajcarskih i nemačkih autora u legendarnom "Cabaret Voltaire", mestu stvaranja dadaizma.
Živi u Lucernu.
martin@wortundwirkung.ch
www.wortundwirkung.ch/martin-felder
---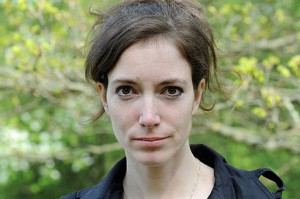 Štefani Zurlije je rođena 1979.
Studirala je germanistiku i filmsku umetnost.
Njena prva zbirka kratkih priča "Belo more" objavljena je 2011. godine i dobila je nagradu grada Ciriha.
Dobitnica je nekoliko književnih stipendija.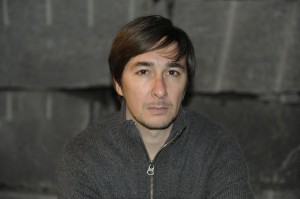 Martin Felder was born in 1974. He studied philosophy, Spanish and German literature at the University of Geneva.
He is member of index (www.wortundwirkung.ch) in Zurich and Forum Hamburger Autoren (www.forum-hamburger-autoren.de) in Hamburg.
He published short stories in several anthologies and literary magazines.  last publications: "The Novel of 1000 Pages", and "Rabbits of cotton on the  highway", in: "I imagined this bigger". He won Jeanne Hersch and the reward the city and canton of Lucerne, as well as the scholarship of the Festival of German literature from Klagenfurt and an invitation for the final of "Open Mike" in Berlin.
He organized literary events and art performances, among others at the  legendary "Cabaret Voltaire", the place of creation of Dada. He lives in  Lucerne.
www.wortundwirkung.ch/martin-felder
---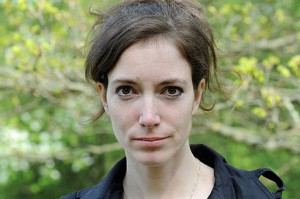 Stefanie Sourlier was born in 1979.
She studied German studies and film.
Her first collection of short stories, "White Sea", was published in 2011 and has won the award of city of Zurich.
She has won several literary scholarships.